LEGAL REQUIREMENTS FOR OPENING A BUSINESS IN NIGERIA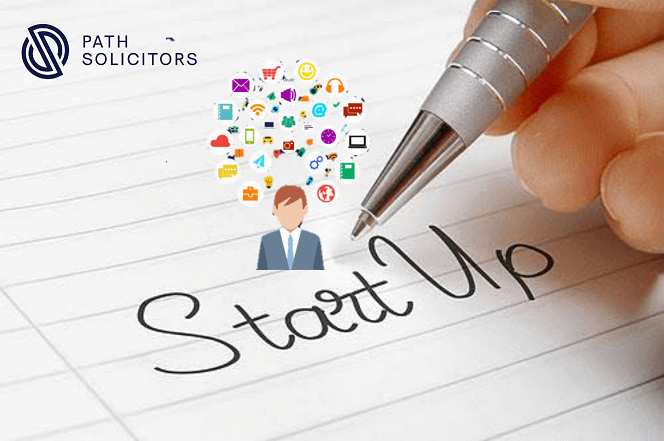 Now, Picture this! You've got an idea, you have a product, you've set up your business location either physically or claim some digital real estate, you've got marketing ready, all is SET and we're a go for Launch right?? No! You forgot one itty-bitty little fraction of the whole equation. Is your business legally backed?
You are probably asking, "What does that even mean?" Well, you're probably not alone in asking that question. One major part most entrepreneurs do not consider when getting their ideas off the ground is the legal structure of their infant enterprise. A lot of persons take for granted the seamless regulated process of starting out a business in Nigeria while they run a profitable outfit for years without registering with local or state authorities. In this post, we outline the basic legal requirements for starting a business in Nigeria.
1) SELECT AN APPROPRIATE LEGAL STRUCTURE: This is probably the most important decision you would make at the onset of your business. This decision would affect the modus operandi, strategy, and the direction your business takes for years to come. There are majorly 2 types of business structure in Nigeria.Business Name: Also known as the "Sole Proprietorship or Partnership" business structure. This type of business is usually operated by just one person and is very simple to establish and manage. Business name registration at the Corporate Affairs Commission (CAC) under PART B of the  Companies & Allied Matters (CAMA) , 2004. This type of legal structure is not a legal entity on its own, i.e. it cannot sue or be sued, which invariably means that there is no difference between you and your business. You as a person bear the full brunt of the success or failure of the enterprise. The risks, liabilities, debts, profits and loss is all on you as the business owner.
1) Limited Liability Company: Also known as a Company limited by shares. It is generally held that the LLC is the best for SMEs, especially the ones with long term goals and elaborate plans for scaling / expansion. This structure protects you as a business owner from any kind of liability in relation to the business. Unlike the business name, it takes a minimum of two persons to form a company limited by shares in Nigeria. A LLC is a legal entity in its own right, which means it can sue and be sued in its own name. A company, whether private or public has perpetual succession, that means it can continue in perpetuity, despite resignation of the owner, bankruptcy or death of the directors or shareholders.
Lastly, the crown jewel of the LLC is that it qualifies your business for local and international investment. An LLC can scale up its prospects by selling equity in the business, known as shares, to public investors, because the company has more credibility and trust than that of the sole proprietorship.
2) CHOOSE, RESERVE AND REGISTER YOUR BUSINESS NAME: Whether you're deciding on a sole proprietorship (Business name) entity or a company, your venture needs a name. What you may refer to as a brand name. You have to take this seriously here as your brand name is as important, if not more important than the product you sell. It's your corporate identity, so you want to get it right! Needless to say, you can only use a name that isn't already in use or isn't identical to one being used by an existing and properly registered organization in Nigeria. Log on to the CAC online registry and conduct a name availability search. If your chosen name is available, you can go ahead and reserve, then proceed with registration. Registration must be done with the CAC, according to the CAMA.
3) REGISTER WITH TAX AUTHORITIES: To avoid legal liability for tax default / evasion, every company or business name must be duly registered with the Federal Inland Revenue Service (FIRS) and State Internal Revenue Board. On getting recognized by these bodies, your venture will receive a Tax Clearance Certificate, a Tax Identification number and a Value Added Tax number. You also want to register with state / local tax authorities so your paid employees can subscribe to the Pay-as-you-earn income tax, if your business operates physical locations. You're exempted from this local company taxes if your business is fully digital.
4) BANK ACCOUNT OPENING: Unlike the Business name / sole proprietorship, which can decide to use a private bank account or open an official business account, a company limited by shares MUST open an account in the name of the company. The documents required for opening a business account includes; incorporation certificate & adjoining documents, valid mode of identification, account opening package duly completed and signed, company's board resolution authorizing opening an account, Bank Verification Number and Tax Identification Number.
5) APPOINTMENTS: There are a number of VIP appointments to make when starting out. This is more peculiar to a company than a business name. So two very important appointments to make are; an Auditor, and a Company Secretary. A company secretary must be appointed for LLCs in compliance with the provisions of CAMA. The job description of the Secretary includes, but not limited to; filing of annual returns or revenues to the CAC, keeping properly and accurately the company's statutory books, writing minutes of each board meeting or AGM, etc. Though not required by CAMA, a business name can as well appoint a Secretary and assign necessary duties if the sole proprietor chooses to.
Auditing is a very crucial administrative and financial task of a company limited by shares. A LLC has to be accountable for every penny received and every penny spent. Discrepancies in an audit report can result in serious legal ramifications, especially when multiple investors are financially knee deep in company affairs. While an auditor can be appointed, the company may just outsource this task to certain consultancy firms with a good track record.
6) REGISTER & OBTAIN LICENSE FROM RELEVANT REGULATORY AGENCIES: If you're rendering industry based services, it is important to obtain license or permits from their regulators. For instance, if you're engaged in the sales, distribution, or manufacturing of edible items, be it beverages, food, pharmaceuticals, etc., you are legally obligated to obtain operation license from NAFDAC. If you want to be an actor in the Telecom industry, then the Nigerian Communications Commission must be aware of your intentions. If you're giving Access bank a run for their money, then the CBN must be in the loop. You should write your name in the book of the NIPC (Nigerian Investment Promotion Commission) if you want to cast out the nest of your LLC in hopes of catching big fleshy local or foreign investors. You must enlist in the Nigerian Stock Exchange, so as to open the flood gates for Ade and Emeka to buy shares in your company. And if your business is engaged in an operational contract with a foreign counterpart, it is of utmost importance to register those contracts with the National Office for Technology Acquisition and Promotion (NOTAP), the regulatory body for transfer of technology e.g. Software license agreement, Trademark license agreement, consultancy services agreements, management technology agreements, etc.
7) BUSINESS PERMIT & EXPATRIATE QUOTA: A business permit is required for a non-national to start a business in Nigeria. This can be obtained through the Ministry of Interior. In addition, if you're running a LLC, and you intend on employing foreigners, you must gain the legal go-ahead by obtaining an Expatriate Quota. An Expatriate Quota is the authorization to employ individual expats to work for your company. The EQ, forms the basis of work permits.
8) DON'T EVER FORGET THE "IP": If your business has any Intellectual Property, it is important to register them, so anyone other than you will be legally barred from using it. Intellectual Property registration can be in the form of copyright, e.g. a creative work (writing); patent (a technology or invention); and Trademark (brand name). Registration of intellectual property is done with the Trademarks, Patents and Designs Registry while Copyrights are registered by the Nigerian Copyright Commission.
Thanks for reading till the end. Except your business is for the short term, or a spur of the moment, you really need to settle the legal aspects of the enterprise by seeking legal expertise in taking these legal steps for your business.
REFERENCES
Samuel Tinubu, 5th of July, 2018
Uchegbu Princewill, September 2nd, 2019
Edoabisi Udo, Jan 16th, 2018
Manoar Molla, February 17th, 2020
Author: Dept of Corporate / Commercial Law, Resolution Law, Nov 26th, 2018