KNOW YOUR RIGHTS: POLICE STOP & SEARCH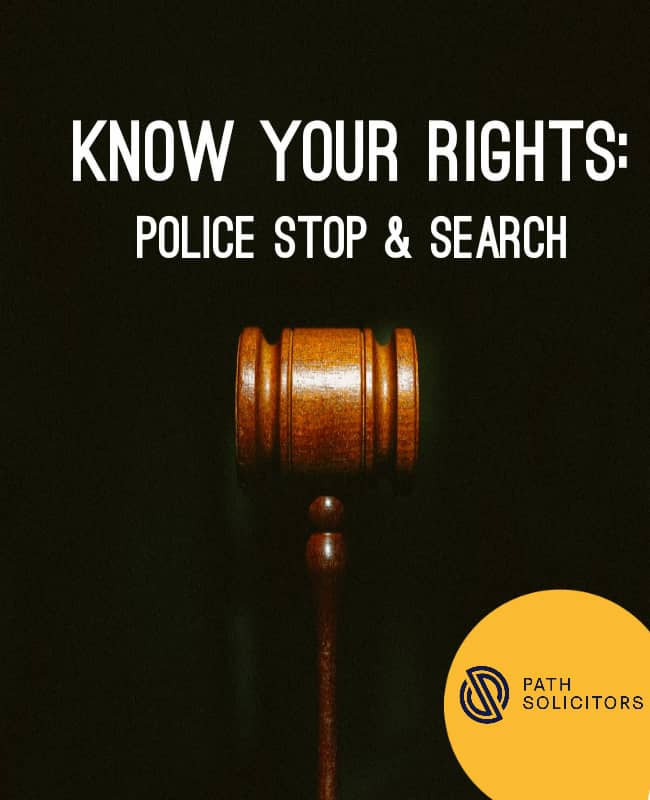 Frequently Asked Question: Does the Nigerian Police have the right to stop and search me?
Simple Given Answer: Yes! But, under certain conditions.
An officer of the Nigerian police possesses the legal power and constitutional authority to stop and frisk you or your property at any point in time, but they must do so on the grounds of reasonable suspicion or with a warrant, duly signed by a magistrate or high court. Section 29 of the Police Act, provides that a police officer;
'…may detain and search any person whom he reasonably suspects of having in his possession or conveying in any manner anything which he has reason to believe to have been stolen or otherwise unlawfully obtained.'
This gives the uniformed officers of Nigerian Law enforcement, the power to prevent, detect crime, apprehend offenders and preserve law and order. Although, we have had the displeasure of being the witness to a number of cases where this power is blatantly and recklessly abused, you will agree with me that it is in the best interest of a society not to drift into any form of anarchy or disorder. So this constitutional provision is in good faith.
In carrying out their duty of enforcing laws, keeping the peace, and maintaining order, a police officer can stop and search an individual, in situations where there is reasonable suspicion as to the individual in question, being involved in criminal activity or in possession of illegal or unlawfully-obtained property. If there is not justifiable cause or reasonable grounds to stop and frisk, such an action by a police officer is in contravention to an individual's right to privacy and dignity of self. However, there is no clear-cut legal definition of what can translate to "reasonable suspicion". The ambiguity of the term itself makes this particular stratum of legal jurisprudence, a hard nut to crack. So it is advised that you proceed with extreme caution in this very sensitive situation
To determine whether a stop & search is justifiable or not, you have to carefully examine the surrounding circumstances that has led to a stop & search. Did you provide appropriate identification? Did you provide satisfactory and honest answers to any inquiries made by the officer at that point in time? Are you engaged in suspicious behavior (e.g moving at odd hours of the day or unnecessarily hyperactive) ? Is there a complaint, petition or warrant against you? etc. If the police officer does not have justifiable reasonable grounds for a search, you are within your rights to engage a legal practitioner to file a complaint on your behalf and seek legal redress for unlawful search and harassment.
An illegal or unlawful search is a direct violation of your right to dignity of person[1] and privacy as guaranteed under the Constitution of the Federal Republic.[2]
In respect to technological gadgets e.g. Laptops, phones and tablets, the Police reserves the right and the authority to search them, but must do so with a warrant, else such a search is illegal and you should object to such an action in a civil manner or seek legal action if inevitable. You are entitled to compensation and a public apology if such a law suit is successful in a court of law.
When stopped by Police Officers, you are advised thus;
Provide a valid means of identification, and seek the same from the police officers, in a civil manner.
Politely ask the police if there is any criminal report, petition or warrant against you. Ask the reason you are being stopped and searched. If the police officer answers in the affirmative as to a criminal report or warrant against you, asked to be shown the document.
Answer all questions honestly, dutifully, and satisfactorily. Do not embitter or antagonize the officers with your actions or demeanor.
If after answering questions to the best of your knowledge and ability, and the officers requests a search, and you believe there is no reasonable suspicion for a search, object in a decorous manner & state that you do not believe there is reasonable grounds to warrant a search as you have answered questions satisfactorily, acted decently, and provided valid identification.
If they insist on a search, please do well to cooperate and comply, howbeit you should inform the officer of your desire to file a formal complaint.
According to Nigerian laws, search administered on a female, should and MUST be conducted by a female officer[3]. It is beyond a legal faus pax, in fact it is unlawful and illegal for a male to frisk a female. The law frowns against such
Do well to seek the services of a legal counselor, if your rights to privacy and dignity of self have been expressly violated and contravened by a police search
We advice you handle a police "stop & frisk" situation with extreme caution, decorum and wisdom.
REFERENCES
https://techcabal.com/2018/04/25/can-the-nigerian-police-stop-and-search-and-look-through-your- email/
https://www.google.com/amp/s/punchng.com/do-policemen-have-right-to-search-peoples-phones- laptops/%3famp=1
---
[1] Section 34 of the Constitution of the Federal Republic of Nigeria, 1999, as amended.
[2] Section 37 of the Constitution of the Federal Republic of Nigeria, 1999, as amended.
[3] Section 9(3) Administration of Criminal Justice Act(ACJA) 2015; S 5(2) Administration of Criminal Justice Law Lagos, 2011; Section 44(3)& 82 Criminal Procedure Code Law(CPCL)